Minion Quotes
Quote Slider #5 – Minion Quotes
Minion Quotes – We've all seen them and we've all read them, but if you haven't, you're about to! What am I talking about? Minion Quotes. This week's Quote Slider is dedicated to our little yellow friend, the minion. Because, as parents, I'm sure there are days when we all feel like somebody's minion!
---
This Weeks Topic – Minion Quotes
In Brief –
I don't know about you, but I just love the occasional Minion quotes. Whilst there's no particular subject, by adding a minion, seems to make these quotes more humorous. Here are just a few of the hundreds that seem to be out there, doing the rounds on Social Media.
Slide 1 – I'm not ready for Monday. Can I have another Sunday? – HaHa! Who is ever ready for Monday's? Although saying that, since having the boys, I know work weekends and have Mondays off.
Slide 2 – Why can't the house clean itself? It seems to get dirty by itself! How many of us can relate to this? I'm sure I'm not the only one, am I, right?
Slide 3 – I gave birth to you, but you came with no instructions. All I knew was that I loved you. I know I have made some mistakes, and for that, I am sorry, but I was doing the best I could with what I knew. Everything I did for you, I did from love. You are my child, my life, my dreams for tomorrow. I will always love you and there is nothing that could ever destroy my love for you. I added this because from time to time, I have to try and face the issues families can provide. My relationship with my own Mother isn't great and when I see the way my wife treats the boys, I often wonder to myself, there were another ways. Think long and hard about how you treat your kids, because one day, there'll grow up.
Slide 4 – My Diet Plan: Make all my friends cupcakes. The Fatter they get, the thinner I get. I've been struggling on my diet lately, so if I offer you a cupcake, it may not be just because I'm being nice!
Slide 5 – It's nice to have someone in your life who can make you smile, even when they're not around. When I'm doing my delivery job, I often find it hard to understand why I've gone back twenty years on the career ladder Then I think about my wife and two boys and smile.
Slide 6 – 2 mysterious people live in my house. Somebody and nobody. Somebody did it and nobody knows who. The boys have reached the age of replying "it wasn't me," everytime you ask "who done that?" I just wish they realised we were young once.
Slide 7 – I have a date tonight with my bed. We are totally going to sleep together. Finally, something we can all relate to, I'm just not sure when!
Have You Seen The Movie Yet?
Did you get to see the movie during the summer, what did you think? I have to say, the boys were so excited pre-release, they just couldn't wait.
But when the release day finally arrived, and we all went off to the cinema (Vue – Kids AM), I was so tired, I feel asleep for at least an hour of the movie, awaking with only five minutes to spare.
If you haven't yet seen it, and think your children would enjoy watching it at the cinema, why not treat them? It's not too late. It's actually scheduled at Vue Cinemas as part as their Kids AM family viewings and you can see it across the UK on the weekend of 28th & 29th November.
Please Share This Post
If you have a favourite quote, why not leave it in the comments box below. Or, better still, why not come and link up?
Alternatively, you could press the Twitter button Tweet Follow @AHWithTheBoys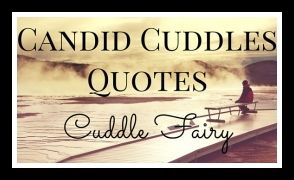 This post was also shared on the Linky Party #KCOCOLS over at amomentwithfranca.com
---
---