Remembrance Day Quotes 2015
Quotes Slider #4 – Remembrance Day
This week's quotes slider is dedicated to Remembrance Day. Without the bravery of the people that have lost their lives, we would not be living in the world we take for granted today. Lest We Forget.
---
This Week's Topic
– Remembrance Day
In brief –
Remembrance Day is recognised throughout the world and without it, younger generations may not appreciate the sacrifice so many have made, that enables them to live in the world that they do today.
For me, it's important that I remember the fallen and be grateful for the life that I live today. For without them, I often wonder what it would be like if the world had fallen under the control of one leader.
Lest We Forget
Slide 1 – The living owe it to those who no longer can speak to tell their story for them Czeslaw Milosz – 'The Issa Valley'
This is why it's important to ensure History is correct and taught. Some people invent and create, whilst others defend and die.
Slide 2 – From their service, their endurance, and their sacrifice, this grateful nation thrives. – And we remember
Look after your fellow countrymen, and they will look after their country.
Slide 3 – Your life was a blessing, Your memory a treasure… You are loved beyond words, And missed beyond measure. – Unknown
In loving memory of…
Slide 4 – They shall grow not old, As we that left grow old. Age shall not weary them, Not the years condemn. At the going down of the sun, And in the morning, we will remember them – Lest we forget
Whilst this is a traditional verse, I have to admit, I had to look up the meaning of lest, even at my age. For those that didn't know, this is Googles description of the word 'lest'
"Lest" means something like "in case". For example, "We should close the door, lest the dog escapes" means, "We should close the door in case the dog escapes [through the open door]". The phrase "lest we forget" is most often used in ceremonies to commemorate wars, such as Remembrance Day.
Slide 5 – I believe in the sun, even when it is not shining. I believe in love, even when I cannot feel it. I believe in God, even when he is silent. Written on a wall during the Holocaust
There are no words strong enough to describe the horrific activities that went on during the Holocaust. These words were found on a wall, written by somebody that believed, even though they could not see.
Slide 6 – When you go home, Tell them of us and say, For your tomorrow, We gave our today – Unknown
Another verse that reflects the sacrifice others have made, so we can enjoy our lives today.
'One life. Live it'
Slide 7 – I felt then, as I do now, that the politicians who took us to war, should have been given guns, and told to settle their differences themselves, instead of organising nothing better than legalized mass murder – Harry Patch
Harry Patch was one of the last surviving soldiers of World War 1. When you witness these things first hand, I'm guessing the biggest question one can ask is "why?"
Summery
Many people have given their lives over the years and taken part in conflicts they do not agree with. Let's make sure they are not forgotten on Remembrance Day. Wear your Poppy with pride.
Please Share This Post
If you have a favourite quote, why not leave it in the comments box below. Or, better still, why not come and link up?
Alternatively, you could press the Twitter button Tweet Follow @AHWithTheBoys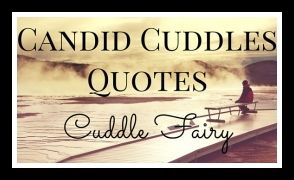 This post was also shared on the Linky Party #KCOCOLS over at amomentwithfranca.com