Steve Jobs – What Does It Take To Be Successful?
Steve Jobs Quotes – Quote Slider #5
This week, I had an interview at a school. It was term time only and fitted in with looking after the boys. The people interviewing didn't believe I could commit to the hours required, so needless to say, I didn't get the job. However, I did come away with some inspiration and a pick me up.
---
As a child, being told 'You'll never achieve anything in your life', has a huge effect on your self-confidence and your own belief that you
will
can achieve anything, once you put your mind to it.
Whilst there are a few examples of people being born into wealth and success, most people have got to where they are, have done so because they've made mistakes, learnt from them and had the desire to continue their journey.
Then, of course, you'll get the people that come along, think they can make a quick buck or two, discover how much work is involved, before moving on to their next bright idea.
However, can you imagine what it's like to be on that emotional roller coaster ride of thinking 'they were right', every time you didn't achieve your goal? And then, on the other hand, thinking 'I CAN do this', every time you achieve a milestone? It's mentally draining!
So, this week's quotes are based around little Steve Job pick me up's that I sometimes need when things get on top of me and I sit there, looking and the screen, wondering 'where am I going with this?'
Slide 1 – The only way to do great work is to love what you do. This is the pick me up I needed. I had an interview this week, and arriving thirty minutes early, I decided to take a read of the school's information booklet that was sitting on the table in front of me. On page one and two, there were quotes, one from the headmaster and one from Steve Jobs. I don't remember what the headmaster said, but this Steve Jobs quote stuck with me all week!
Slide 2 – Have the Courage to follow your heart and intuition. They somehow know what you truly want to become. Again, this is about having the confidence and self-believe. Get over that hurdle, and the world's your oyster.
Slide 3 – Older people sit down and ask, 'what is it?', but the boy asks, 'what can I do with it?' Don't you find it amazing when you sit and watch your child play with their toys? They do everything but what it's intended for. That is until we tell them what they should be doing. Why do we do that?
Slide 4 – Because the ones who are crazy enough to think that they can change the world, are the ones that do. Whilst I've never wanted to change the world, I feel it's important to try and leave a legacy. Otherwise, we just become another number and get forgotten about after three generations!
Slide 5 – If today were the last day of my life, would I want to do what I'm about to do today? This is something I constantly think about, especially when I'm working in the computer. I hate wasting time and being unproductive. Making mistakes and learning from them, however, is a totally different issue.
Slide 6 – I was lucky. I found what I love to do early in life Whilst I believe you're never too old to learn new things, you'll certainly have a head start in life if you start early. I keep telling my boys when we watch successful professionals, it doesn't happen overnight. You have to keep going and never, ever give up.
Slide 7 – If I try my best and fail, well, I've tried my best. I will die a happy man knowing that I have tried and failed than to have not tried at all.
Footnote –
Success isn't everything! Whilst we try hard to improve ourselves, we often lose sight of the things we have already achieved. The material possessions that we own can be replaced, but the time we have to create happy memories cannot.
Think about what you want to achieve, look at who you share your life with, and prioritise what's more important. That work / life balance is so, so important.
Please Share This Post
If you have a favourite quote, why not leave it in the comments box below. Or, better still, why not come and link up?
Alternatively, you could press the Twitter button Tweet Follow @AHWithTheBoys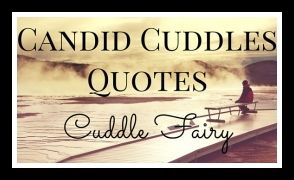 This post was also shared on the Linky Party #KCOCOLS over at amomentwithfranca.com